Link  N.7903-16  Born 10/7/16
Sire: Tubby's Bailey   N.7185-13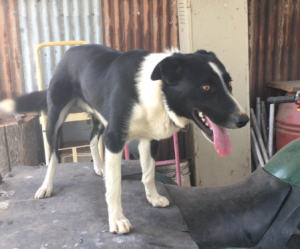 Link is a young dog I have a bit of time for. He is a dog with a lot of presents, calm demeanor. He reads his stock well and has plenty of shift. At the moment he has nice square flanks when asked. Will work sheep yard, paddock and cattle. He should trial once he gets the experience he needs at home.