Lilly was born on 20 September 2013.
Mother – Tighe's Sophie
Father – Barker's Clifford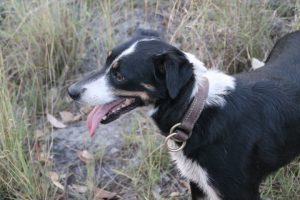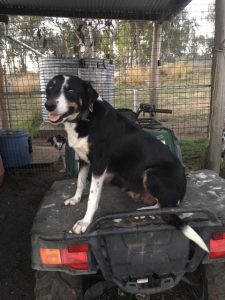 Lilly is a nice all round bitch working both paddock and yard. She has a big cast and will cast blind and knows how to put pressure on just the right spot. Lilly is a Novice yard dog and has competed successfully in 3 sheep trails. She will work cattle but has had limited experience.
Lilly has now won a Novice 3 sheep trail.
She is now also a Improver yard dog after winning her second Novice.